Shop Update
UPDATED STORE HOURS
We are taking a break from our website sales, as well as changing our store hours while we welcome a new member of the family!
We are still available in the shop Wednesday through Saturday from 10-4
If there is anything you need during this break please call us at the store!
(573)486-2992
Thank you!
124 E 4th St Hermann Mo
In Store Only
Proudly selling American made
Throrogood boots and Duluth Pack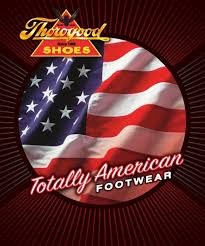 Quality handcrafted Leatherwork and Shoe Repair
What we do here
Saleigh Mountain Co. is a full service shoe repair shop! We also carry a variety of shoe care products, laces, Filson products and Thorogood boots. We have a wide variety of leather goods made right here in house as well as other locally made items. We provide you with a unique retail experience so come by and check out our purses, wallets, belts, leather jewelry, pet leashes, collars, accessories, and more!
All of our belts are cut from solid leather hides right here in the shop.
These belts make wonderful gifts for anyone. Pictured here is a Groom and his men each sporting one of our handmade belts, these belts will last for years to come, just like the memories made the day they received them.
Fathers day, Birthdays, Anniversary's, or just because, there is always a good reason to have a great belt!